Studio, Lighting and Camera Hire/Rental and Sales for TV, Film & Photography




Apache Rental hires a wide range of film / TV and stills lighting for both dry and wet hire along with a range of broadcast 4K, HD and DSLR / stills camera hire.


We also stock consumables such as gels and background paper and sell used lighting and camera equipment.

Our facilities offers affordable access to large stylish, highly equipped studios. The two studios (one a sound stage) are ideal for stills, shooting TV commercials, corporates video, green screen, sets, cars, Film / TV and stills etc. The drive-in studios have large coves and overhead lighting rigs.


Apache is conviently located at Courtyard Studios, just off the M20 near Maidstone in Kent.
---
Quick Links
Sales: Open Mon-Fri 9am-5.30pm Saturday By Appointment.

---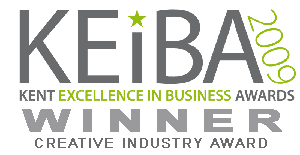 Equipment Hire Charges

Download our PDF ratecard below for daily hire rates for all lighting, cameras and grip.

HD and 4K Camera Rental

The Sony PXW-FS5 4K/HD XDCAM Camera. Hire it from Apache from just £115+VAT per day.

Atomos Ninja V and Shogun Inferno 4K Monitor/ Recorders Hire from just £50+VAT per day




---




Apache Rental Clients

Our broad client base ranges from professional photographers and videographers through to the big broadcasters like the BBC, ITV and Channel 4.


















Contact: Paul Dixon Tel 01622 880990 Email info@apacherental.co.uk
Apache Rental Courtyard Studios Hollingbourne House Hollingbourne Kent ME17 1QJ


Summary for Mobile Devices

Apache Studio Hire


Offering you affordable access to large state of the art digital studio facilities along with the widest range of film / TV and stills lighting rental kit in Kent . At Apache hire Studios you will find a friendly relaxed out of town environment much appreciated by visiting photographers / camera and production crews and clients.


It is an ideal photo / Film studio for shooting stills, commercials, cars, sets, fashion, portraits, indie Film and TV, video, green screen, blue screen, special effects, corporates,web shots, pack shots, rehersal rooms etc


Both studios have a large white cove / cyc and overhead lighting grid with 3 phase power.

We are located in the idyllic grounds of a large country house just off the M20 J8 near Maidstone, Kent, only 60-80 minutes from London by car. Studio B is a multi purpose sound stage. .

Video Camera Rental

We also offer a range of broadcast 4k and HD camera, audio and grip rental.


Apache TV and Film Lighting Hire

Apache Rental offering the widest range of lighting hire in the Kent / SE home counties. Including Aputure LEDs, Arri Tungsten, Kino flo and dedolight etc. Our Kit is not just for hire in the South East of England - We can deliver to London, Maidstone, Canterbury, Chatham, Rochester, Faversham,Tonbridge, Tunbridge Wells, Brighton, Margate, Dover, Folkestone, Bromley, Ashford, Surrey, Essex or anywhere in fact the UK

Apache Camera Hire

Nikon DSLR and Mirrorless Camera Rental. Sony HD and 4K Cameras. We also have experience crew. video/ TV camera operators and photographer, lighting technicians.

Apache Sales

We offer a wide range of consumables for sales including lighting gels, tape, croc clips, sash, background paper polyboard etc. Along with new and secondhand lighting and camera equipment sales. We sell many popular makes of camera and lighting equipment. Please email us with your sales enquiries.

Apache Production Services

Established since 1988, our services on offer include TV and Film production, TV Commercial Production, Advertising and commercial photography, lighting crews, lighting directors, director of photography, Video production, AR Augmented reatily videos, Video Installations, Post Production, CGI and special effects, Edit Suites and editors, camera crews, cameramen, photographers, set building etc.