Our Team
Apache Rental is owned and operated by Paul & Angela Dixon aided by a team of professional freelance crew.
Our philosophy is simple, to offer you the best quality hire & production experience through unrivalled personal service and attention to detail.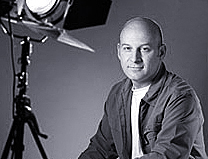 Apache Rental is run by Paul Dixon who has enjoyed a 30 year career in the media industry, establishing a reputation as a leading advertising and commercial photographer in the late 80's. In 1998 he relocated to Courtyard Studios, expanding the studio facilities and becoming a pioneer of high end digital photography and post production. In response to an increasing demand to hire the studios, Apache Rental was launched in 2005.
Paul has been involved in video,TV and film throughout his career gaining a wealth of experience producing and shooting TV, Feature Film, commercials and corporate productions.